THANK YOU FOR YOUR SUPPORT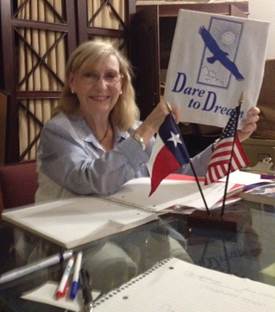 Thank you from the bottom of my heart for your past support helping youngsters from tragic situations to dream and trust again. We realize tfhat children and teenagers brutally abused, criticized, and removed from their homes, need our encouragement and acceptance. We couldn't do this without your help. At-risk youth today are being targeted and discouraged by lack of family stability, depression and drugs which lead to immorality, watching and participating in pornography, murder, and many times suicide. Your support allows Dare to Dream to intervene while there is still time.
The urgency of rebuilding these fragile lives through practical life skills and biblical principals is critical to their future success in our society. Dare to Dream respects God and Country and begins each Dare to Dream session with Prayer and our Pledge of Allegiance.
In 2017 we will celebrate 30 years helping abused, neglected and foster children and teen offenders temporarily living in group homes, shelters, detention centers and orphanages. You prayer and financial contributions will allow us to reach this milestone and continue holding the torch high on the principals on which our country was founded.
Your contribution may be doubled if your employer has a matching funds program. Prayerfully consider sending a check to the address below or by donating on our website, www.daretodream-dallas.org/donate.php